Opinions
China: Not All that Glitters is Gold!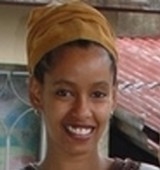 Yemisrach Kifle

Over the past several weeks, unsafe Chinese goods have made world headlines. Countries such as the United States are taking action to ensure that their citizens are protected by inspecting goods coming from China closely and banning some types completely.

Of course, the Peoples Republicís exports donít just go to the developed world. Made in China is everywhere including Africa. The difference is the poorer the country, the cheaper the imports have to be in order to cater to people with little disposable income. There is an optimal point where price and quality meet. After that, the less the price of an item, the worse the quality becomes. Africa imports lots of very cheap goods from China.

So, what happens when bad products meet the non existent or overwhelmed consumer products safety agencies in African countries? More times than not, nothing. Are unscrupulous Chinese companies exporting counterfeit drugs, poorly made equipment, unsafe food items, and poisonous toys to our continent? Probably. Is there anything African governments can do about this problem? Maybe.

Most consumer protection agencies in poor countries are ill equipped and lack qualified human resource and strong mandate. As the level of exports to African countries continue to grow, it is important for each country to evaluate its safety agencies.

A counterfeit malaria medicine that is given to millions of patients has an unimaginably dire consequence to the overall wellbeing of a nation than toys with led paint that are afforded by the very few elite. Although such a scenario hasnít happened, it will if care is not taken. Counterfeit drugs are already a big problem within China. Just recently the countryís former Head of the State Food and Drug Administration was put to death for taking bribes from companies that made bad drugs that ended up killing people. It wonít be too long before such products are sprinkled around our continent.

The issue of unprincipled African business men also needs to be examined. China is the new gold rush destination for ambitious entrepreneurs. And most arenít looking to injure their fellow countrymen. But greed is a universal vice and doesnít only belong to unethical Chinese companies. African counterparts that import or facilitate the entry of deadly products need to be dealt with properly.

Setting up a system that can tackle new but growing problems like this requires dedication, creativity, and foresight. Very few African governments are truly dedicated to the needs of the people they are meant to serve. Even fewer are creative. None seem to have foresight. Therefore, it is once again, up to conscientious individual citizens and civil society to guard against and to raise awareness among communities that can potentially be affected.

By Yemisrach Kifle
Ethiopian that is currently residing in Dalian, China. She holds an MA in communication and BA in Business Administration and Communication
http://www.dalianmitmita.com/






Comment on this article!