Perspectives
Rivers State: The making of an Island of Integrity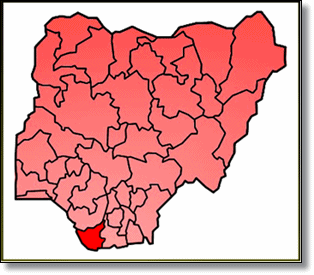 Rivers State

Travelling across the old eastern region of Nigeria can be very challenging. The roads are just very bad. There are also thousands of police check points. Literally, every one to two minutes, you meet one. Sometimes you fear for your dear life because you may not know whether the next road block has been mounted by the police or dare devil kidnappers. From Owerri then to Aba, you seem to have suddenly enrolled for a dancing exercise and right across your window, you are greeted by heaps of decaying refuse. It will only be safe to assume that you have entered an area forgotten by government unless you want to give yourself a heartache.

That was my experience a month ago. However, as you continue along Aba- Port Harcourt expressway, a different kind of air will start blowing at some point. You will then start seeing well built bus stations, feeder roads and street lights. Hey, what happened? Just know that you have entered Rivers State.

A massive construction site

The government of Rivers State has recently turned Port Harcourt city into a massive construction site. Diverse forms of construction are going on. This reminds me of Doha, the capital of Qatar that I visited many years ago. From roads, to bridges to street lights to mono rail. There is a clear hurry to develop the state. I went around the city and spoke to at least fifty five ordinary people as they say: from drivers to petty traders. Everyone acknowledged a speedy pace of infrastructural development that has indeed given Port Harcourt a very impressive look.

Systematic Developmental Approach

I found out that as soon as the administration of the Rivers State governor – Rotimi Amaechi took over three years ago, the Governor undertook a retreat with his appointees and unveiled a development strategy to pave a way towards the non oil economy by providing quantum infrastructure in the state and achieving food security.

In the difficult terrain of the Niger Delta, this will seem to be a tall and even impossible ambition but the evidence on the ground is so overwhelming that one wonders if all of these were achieved in just three years. Apart from the free compulsory primary education and health care, the state government is building sixty brand new health centers which will be commissioned soon. It is also noteworthy, that human capital development is a big priority in the state. Many indigenes of River State are currently studying in several universities around the world under the state overseas scholarship scheme. Other schemes like the Greater Horizon and Opportunities Program (GHOP) and the compulsory Graduate Work Experience Placement Scheme (GWEPS) is indicative of a government that understands the priorities of the people and has a clear focus in addressing them.

One of the major agro allied initiatives of the Rivers State government is the Songhai Rivers Initiative. This is an initiative that is aimed at promoting agricultural and allied productivity to generate employment and diversify the economy of Rivers State. This singular project had been judged by many as the most visionary project ever to be embarked upon by any state governor in Nigeria. When completed, the Songhai Initiative is expected to generate about a hundred thousand jobs and millions of naira daily for government. It is modeled after the Songhai farms in Port Novo Benin Republic which is generating billions of dollars annually at the moment.

Transparency and the rainy day fund

The most outstanding achievement of Rivers State government is the setting aside of compulsory 27 billion naira as "rainy day funds" for future generations. This amount of money will be invested for future generations in Rivers State. The savings and investment culture in Norway and Alaska has made these two spots models of natural resource blessing in the world. Governor Amaechi is blazing the trail and has already signed agreement with a consortium of sound money manager to invest the funds, all in a committed effort to make Rivers money benefit Rivers people. On the occasion of the third year anniversary of his assumption to duty as governor, Amaechi published all the monies the state has received, the entire contracts award and all the stages of the projects including verifiable figures. This is a rare show of transparency and stewardship that should be emulated by other public office holders.

Development backed by law

As a former law maker himself, Governor Amaechi understands that the only way to guarantee the reforms he has introduced is to codify them by law. The education and heath care reforms as well as the rainy day funds have been backed by appropriate legislation. These legislations were carefully crafted to insulate these progressive policies from the virus of political manipulation and reversal.

In all, the innovative reforms and the infrastructural boost in Rivers State are commendable. Oil is a non renewable resource that will dry up one day. We must diversify our state and national economy beyond oil by building a solid infrastructural base. Rotimi Chibuike Ameachi is leading the way. Other governors in the Niger Delta and indeed the old south eastern Nigeria should emulate his example. Who says sustainable development is not possible in our life time?

By Uche Igwe

Uche Igwe is a researcher at the Africa Program SAIS Johns Hopkins University Washington DC.






Comment on this article!