Agriculture
Agro-Processing for Rural Economic Empowerment

Agriculture is the cornerstone of most developing countries' economies. Koffi Annan, former UN General Secretary and now Chairperson of Alliance for Green Revolution in Africa (Agra) observes that there is need for Africa to embrace the benefits of the green revolution.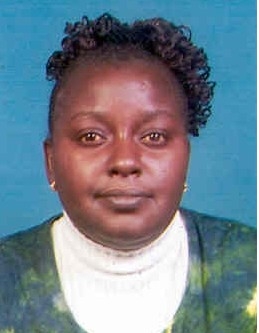 Hannah Kiarie

"With the help of our scientists, I am sure we can sustain the tempo and we are committed to increase productivity," he said during his recent tour of Kenya where Agra's offices will be based.

Unfortunately, agricultural productivity alone is no longer able to provide a reliable livelihood for the growing populations in African countries. As was observed in the just concluded Agribusiness Africa Conference whose theme was Developing Agribusiness in Africa & Agricultural Technology for Africa, there is need to refocus Africa towards agri-business.

Alternative or additional income generating opportunities are needed to support the millions of poor families who can no longer support their livelihoods from the land alone. Agro processing - turning primary agricultural products into other commodities for market - has the potential to provide those opportunities, observes Hannah Kiarie, a Nairobi based food Technologist working with a Government agency.

"A lot of fruits and vegetables are going to waste. Livestock products such as meat, milk and honey can be processed to increase their worth", she says.

Stimulating agro processing will inhibit high farm produce wastage and losses due to pests because of the increased shelf life. It will introduce a new stream of job creation for the rural population; be the main source for sub-contracts by larger food manufacturing companies for further refined processing of intermediate goods into final food products; and naturally link the rural farm enterprises with urban food industries, resulting in a stimulated industrial development throughout the country. Introduction of simple biotechnology techniques, skills, equipment and technologies into the rural areas could form the beginnings of agriculture-led industrial development in Africa.

Hannah Kiarie shares agro processing insights with Josephat Juma of The African Executive.

AE: What factors should be put in place to enable industrialists from cottage level?

Hannah: A number of factors are crucial to enable Industrialists from cottage level:

Security. This is paramount for any exercise. There is need to beef up security in all parts of the country so that people feel safe and carry out their agricultural activities without fear of losing property.

Electricity. Some 95 percent of Sub-Saharan Africans still do not have electricity, light or refrigeration – or have them only a few hours a week. Electricity is very important for powering the machines used in manufacturing. It is also important for installing cold rooms necessary for preservation of raw, semi-finished and finished products for those products that require refrigeration to extend the shelf life.

Water: It is the basic of the raw materials used both for domestic and commercial purposes. There is need to install piped water so that tap water is available for cleaning and processing purposes also. The water will also be available for irrigation purposes hence ensure availability of the farm products throughout the year.

Roads: As we aspire to be a middle-income society as articulated in the vision 2030, it is necessary to upgrade the roads in the rural areas. The agricultural produce need to be moved fast to the processing area from the farms to reduce post harvest losses. Cases of vehicles stuck in the mud and not being able to deliver the produce on time should be a case in the past. It may not be practical to tarmac all the roads but they can be upgraded to murram all-weather roads to improve transportation. The cess collected by the councils should be used to continually maintain the roads.

Telephones/ internet: This will assist the industrialists in marketing their products and sourcing for raw materials. Currently the world is a global village and hence the need to open the rural areas to information available to the rest of the world.

Affordable credit: this will encourage people to borrow and set up enterprises. Currently, with the youth fund and the upcoming women enterprise fund the onus is on the individuals to come forward and start enterprises once the infrastructure issues listed above are put in place.

Training: there is need for people to be trained in business development services (BDS) to be able to grasp how to run enterprises effectively. Short courses like yoghurt making, tomato processing, baking just to name a few can be offered to enable people make quality products hygienically.

Embrace business incubation: This is the process of nurturing start-ups or existing businesses by providing subsidized workspace that consists of all the infrastructures in place. Once the businesses mature and are able to stand on their own, they move out of the incubator. Fresh incubatees are then recruited and the process continues.

In addition, the youth should be sensitized on the need to stay in the rural areas and set up enterprises there. This will help curb the rural urban migration and make the rural areas become urbanized and hence attractive for people to settle. Acquisition of technologies whether local or imported, needs to be simplified. This will help indigenous Kenyans get integrated into the industrial culture. There is need to improve on marketing, information communication and technology (ICT) and management skills

AE: How is food processing the way forward for rural economic empowerment?

Hannah: Kenya, for instance, is basically an agricultural country and hence produces many food products. Moving a step further and adding value to the food products will greatly empower the rural communities. Whether the region depends on livestock or crops, there are ways to tap into the raw products and churn out well priced products.

AE: It is said that Africa dwells on food quantity instead of food 'quality'. How can Africa move from quantity to quality?

Hannah: By improving on productivity and increasing the levels of value addition. We should not pride in exporting raw products to the developed countries.






Comment on this article!