Editorial
China's Toxic Milk Apology: Lessons for Africa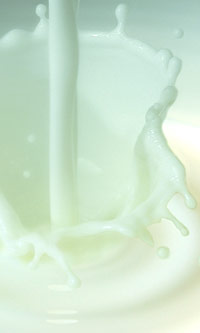 Milk at a Processing Plant

Three Chinese dairy companies-Inner Mongolia Yili Industrial Group; Mengniu Dairy and Bright Dairy Group- that have apologized for their involvement in the toxic milk scandal ought to be lauded. However, they should not only explain why they did not act despite having information about the scandal as early as December 2007, but also compensate the victims of the scandal.

Africa ought to learn from this. We ought to own up our part in poverty and underdevelopment and resolve to take a homegrown trajectory to development. We give excessive mining rights to multinationals after receiving kickbacks yet we blame them for exploiting the continent. We plunge our countries into orgies of violence by refusing to respect the electorates' verdict.

We ought to learn the importance of maintaining global standards. To achieve this, we should cultivate creative and intellectual abilities to boost the value of Africa's raw materials. Without African intellectual capital, minerals excavated in Africa will continue to be manufactured in Europe and exported back to Africa at enormous cost. Intellectual capital will result in the creation of new products derived from new technologies. The end result will be not just a redistribution of wealth, but the creation and control of new wealth.






Comment on this article!