Seminar on China-Africa Relations: Picture Story
Published on 14th August 2012
Over 26 scholars and think tank leaders from China and Africa converged in Nairobi Kenya on August 9, 2012 to brainstorm on The Path to the Sustainable Development of China – Africa Relations. The seminar was jointly organized by the Inter Region Economic Network (IREN) and  the  Embassy of the Peoples Republic of China in Kenya.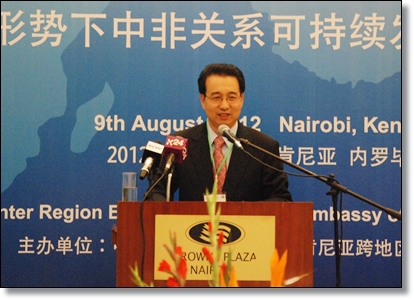 H.E. Liu Guangyuan,Chinese Ambassador to Kenya gives the Keynote address
Ms Guo Wei, Counsellor of the Ministry of Foreign Affairs of China and Director of the Office of Secretariat of the Chinese Follow-up Committee of FOCAC makes closing remarks.
James Shikwati, Director, Inter Region Economic Network, makes introductory remarks.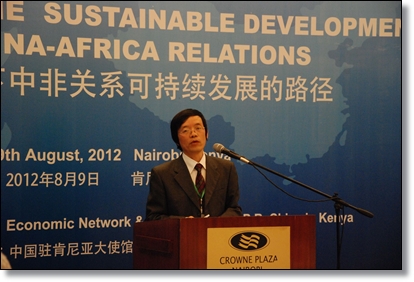 Prof. Liu Hongwu, Director, Institute of African Studies, Zhejiang Normal University, China.
Ambassador Ahmed Haggag, Secretary General African Society, Egypt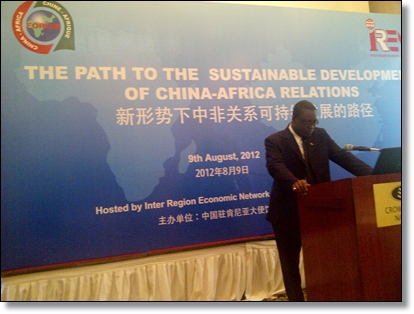 Prof. Llyod G.A. Amoah, Asst. Prof. Business Administration/Arts & Sciences Ashesi University, Ghana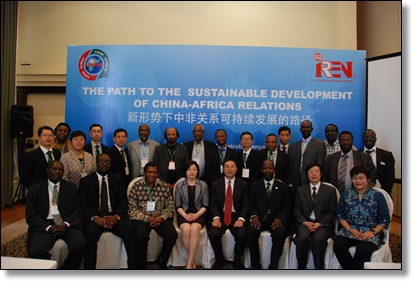 A cross section of conference participants