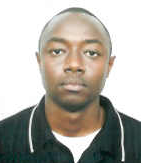 A year ago, there was a new realization by Kenyans that they could make money through equities. This was evident when the KenGen, Scangroup and Eveready IPOs were oversubscribed. As a result of the demand and the overwhelming response that Michael Musau received after making a presentation on the Kenyan stock markets during the 2005 Africa Resource Bank Meeting organized by the Inter Region Economic Network, Musau with no doubt was convinced he could now open his own equity, offshore and research firm: Emerging Africa Capital. In an interactive session with Purity Njeru, Musau, C.E.O of Emerging Africa Capital, shared his experiences.
A.E: Give me a brief history about yourself
Musau: I am a 26-year-old Kenyan national, a graduate of United States International University with a Bachelor of Science degree in International Business Administration. Currently I am pursuing a Chartered Financial Analyst course. After my graduation in 2004, I worked for two months as an intern in an investment bank, and then joined a commercial bank. In May 2006, I formed Emerging Africa Capital.
A.E: What is Emerging Africa capital?
Musau: It is an equity, offshore investment and research firm.
A.E: What shaped the opening of the Emerging Africa Capital?
Musau: It is both my education and experience both at the investment and commercial bank. When I was at the investment bank, I was advising clients on equities while at the commercial bank, I learnt a lot on report writing and financial analysis. Other than that, being a member of Students in Free Enterprise (SIFE) while at the University, I learnt the need to pursue my goal to the last bit till I achieve what I want and the aspect of teamwork.
A.E: Did you have several ideas before you settled for an equity/offshore and research firm?
Musau: Yes. While at the University, a group of students began publishing a magazine called Diriki Magazine (Swahili word for venture) and I was one of them, then after completing my university education; I together with some friends formed a Management Consulting firm in 2005 and was in charge of finance department. I would offer advice on financial manangement. However, after some time, my partners pulled out and I was left alone. It was the same year that I attended the Africa Resource Bank organized by IREN that I realized I could fill the loophole. People needed advice on finance and investment, hence the formation of Emerging Africa Capital. 
A.E: The Kenyan stock market has been experiencing the bear run. What would you attribute this to?
Musau: For the last one-year, we have had the bull run until February 27, 2007 when the market went bearish, although there was a correction before that. Now the outlook is not positive. The Price Earning Ratio (P.E) for most companies is already overstretched and whoever goes to the market should not expect any quick return as fund managers and corporate investors (not based in Kenya) realized that the P.E was too high and exited. This has therefore led to the bear run being experienced.
A.E: What are you doing about it
Musau: We are advising investors not to invest 100 percent on equities. They should invest at most 75 percent on equities and the rest on other alternatives. Emerging Africa Capital is giving the option of offshore investment. This is a non-Kenya investment option and it does not have to be necessarily equities, but also treasury bonds and securities. This investment is suitable for long-term investors and requires people who are ready to forgo the cash they put in for at least 5 years. The returns in the past 5 years have been very good.  The Latin American Fund for example, gave a return of 313 percent.  The minimum one can invest through Franklin Templeton is US$5,000 or Ksh. 350,000. 
A.E: Does one have to give money in lump sum?
Musau: There is an alternative. You can invest US$300 or Ksh.20,000 per month through other funds such as Royal Scandia and Generali International and top it up every month for five years. These funds have yielded an average return of between 20-30 percent on an annual basis, around 200 percent on five year basis.
A.E: Doesn't this leave out the low-income investors who can't afford that amount?
Musau: Yes it does. However, we are encouraging them to form investment groups and pool resources. Alternatively, they can buy low priced equities and put in money that they do not need for immediate use.
A.E: How are your clients embracing the offshore investment?
Musau: Some complain that it is expensive and cannot afford it, while others have welcomed it.
A.E: Have you had local clients who had invested in stocks pulling out due to the bear run?   
Musau: Yes, but only those who had invested money for their children's school fees as schools are opening this month. 
A.E: How many clients do you have?
Musau: About 330
A.E: What's the portfolio?
Musau: Approximately 400 million 
A.E: How much did you invest to come up with Emerging Africa Capital? 
Musau: About Ksh. 800,000.  
A.E: Where did you get this money? 
Musau:  It has been through the little savings over a period of time.
A.E: How much profit do you make in a month?
Musau: About 14 to 20 percent of the initial capital which is Ksh. 800,000 
A.E: Do you charge your clients for the services you offer?
Musau: I do not charge any management or commitment fee. I am paid on commission by the brokerage firm -Sterling Securities and the offshore Investment firms I work with.
A.E: How many employees do you have? 
Musau: Two
A.E: Do you have other offices or centers elsewhere other than Nairobi?
Musau: Yes. I have center in Karatina and someone gave me a proposal recently to set up one in Butere and I will soon finalize on that. 
A.E: What motivated you to open a center in Karatina? 
Musau: I acted on the demand in the market in the area. An investment group located in Karatina called me to advice them on investment. I therefore I opened the center.
A.E: How do you manage the two centres with two employees?
Musau:  I am getting more people to help me in managing the other two centers
A.E: Describe your working day?
Musau: I am in the office or the church by 0700.  When I am not attending the morning mass I go straight to the office and write down clients' orders, read mails and check which meetings I need to attend during the day.  I then take the orders to the brokerage firm by 0900. After that I meet clients either in or out of the office. Sometimes I train clients about offshore investment. The companies I am working with usually organize this. 
A.E: What can make the Kenyan stock markets more effective?
Musau: We should have a strong regulatory body, which should be different from the licensing body. The market should be real time, where investors should be able to get information on what is going on after every five seconds or so and we should have more market makers.
A.E: Where do you see the Kenya Stock market in the next ten years?

Musau: It will have a big force in the continent. It will be opening up to more market makers and we shall have real estates investment trusts coming to the market hence making the market more vibrant. 
A.E: What is your future plans?
Musau: To focus more on offshore investment as the demand for this is increasing. Secondly, I look forward to being an investment bank.