Advertising: The Real Power
Published on 4th August 2008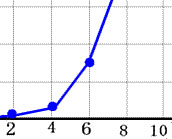 Ask for Growth
A few days ago, a close friend was celebrating her birthday. Family, friends, work colleagues,  neighbors, and hairdresser, among others, gathered at her tiny house to celebrate the joy of being part of a fraction of her life. She literally pulled a 'rally' for her birthday though barely two decades old!
As she blew off the candles, I couldn't help but appreciate the power of numbers. She had invested her lifetime in building her brand to everyone around her. While her motive may not have been to have a full-house, her charm, character and inner beauty had cultivated friendship with all. While birthdays are not necessarily supposed to pull a stunt, hers emerges as an opportunity for networking all her friends. A people person that she is pulls crowds at the slightest provocation.
Like her, when an opportunity shows up, it is prudent to display our potential. The grip our brands have on other people can never be realized if we do not put the brand to test. It is only then that we can begin to strategize on how to achieve better brands of our services, companies and ourselves.
In such circumstances, creativity and attention is critical. The fastest growing and leading brands focus on achieving the highest possible levels of interest and awareness from the public. With sufficient attention, masses will be proud to be associated with your brand. They will not only want to be seen by others to be equal to your 'class' but also to see who else knows that you exist.
Brands built with exceptional strategy and creativity are unstoppable. Their growth is sustained by their intuition and appeal to the mind. While we have been accustomed to the assumption that advertising is only effective if it persuades consumers to choose a particular brand, recent trends indicate that constructive and creative awareness creates more meaningful and enduring brand associations in our minds than just advertising.
As technology improves and our understanding of what makes humans 'tick' increases, it is more likely that we will be subject to even more constructive branding. Although we are constantly exposed to advertising messages designed to make us believe we can't live without certain products, some brands are sold in such obvious modes that they fail to tickle and earn the power they deserve.
The African Executive opinion and business magazine is such a brand that is widely gaining recognition. With a monthly traffic  of close to one million on its web page; it  is asserting its position as the only tool that frees the Ultimate Capital – The African mind. It informs, intuitively analyzes occurrences and events, voices opinions, forecasts, surfaces entrepreneurs and builds emerging African brands.  In addition, Its editorials, advertorials and thematic pullouts catch everyone's attention. If a readership growth rate of 116% from March last year to date is anything to by, the magazine is an example of unstoppable brands.
The Real Power is rumbling, can you hear it?