United States of Africa: Time is Overdue
Published on 3rd February 2009
Libyan leader Muammar Gaddafi's call to have the United States of Africa created without delay is a welcome move which is in line with the AU's resolve to have the Union formed by 2015. 
It is certainly depressing that African leaders and elites have toyed with this proposal for over 30 years but have never committed themselves to its materialization. The slow pace of integration is a manifestation of their unwillingness to place the fundamental interests of the continent above national or even personal interests. African leaders ought to borrow a leaf from African business people who have outpaced them and crossed borders (albeit with many state-instigated obstacles) to supply goods and services in other African countries. The leaders should consequently create a structured framework that will allow African citizens on the continent and in the Diaspora free movement.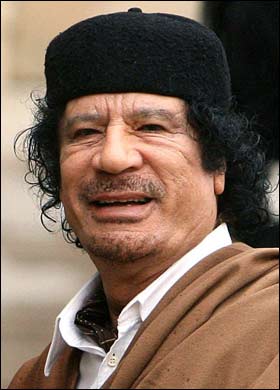 Libyan Leader Muamar Gaddafi
The amalgamation, on the other hand, must not be done emotionally. The concerns of the proponents of gradual integration ought to be carefully addressed and a clear time bound and result-oriented roadmap drafted to hasten the integration. Issues such as Africans defining themselves as Francophone, Anglophone, Portuguese or Arabic must be addresed. 
We  wish Col. Muammar Gadaffi success as he takes the reins of Africa Union leadership.