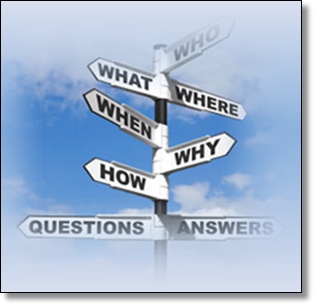 Photo courtesy
I remember extraordinary examples of mentoring during my childhood and adolescent years in Lagos Island. Here are a few of them. Just like his best friend, a young father converses with his little son as they walk home. Impressed by the tenacity and hard-work ethics of a recent high school graduate, a neighborhood landlord stops at the boy's house every other week to encourage him to seek admission into a local university. Nicknamed our "rascal" by members of his family, the naughty boy teaches his younger cousin how to construct and fly a kite, build a bird cage and design a crab trap. In a similar setting, an older kid teaches her younger friend how to boil eggs with stronger shells in saline water for the neighborhood's egg-nipping contest.
As a neighborhood "uncle" is sighted coming home from work, kids sprint towards him to help him carry his briefcase and goodies in a brown bag. Before settling down, he brings out the goodies in the bag, applies butter on each slice of bread and gives each kid one slice of bread and cake, then chats briefly with him or her about the day's school work. With absolute focus and total disregard for how long it takes, he performs this amazing routine until the last kid is attended to.
Today, the "rascal" of his family is a member of the National Assembly representing Lagos State; the older kid is an outstanding chemical engineer and a patent lawyer, now head of the patent division of maybe the largest pharmaceutical company in the US; and the neighborhood "uncle" is a retired executive of a well-known international accounting firm. Regrettably, the young father and the neighborhood landlord have passed on.
Now as an adult, I wonder if those men and women-- who dared to make a small contribution which turned out to be a significant difference in the lives of kids, teenagers and young adults--had truly inspired the next generation so positively that they are eager to pass on the baton of mentoring others like their mentors did. If not, have we who had benefited from their great generosity of time, advice, support and care allowed their remarkable efforts, which helped in preparing us for a brighter future, to die with them also?
This is a soul-searching question that we must reflect upon, individually and collectively, in order to reignite the old flame of volunteerism and mentoring for the benefit of kids, teenagers and young adults in our neighborhoods, small communities and larger societies.
The positive results of mentoring are clearly evident. All over the world, beneficiaries of mentoring are often highly successful and respected individuals with representation from every race, ethnicity, religion, gender and profession. Everyday, professionals who mentor and are mentored include doctors, nurses, teachers, accountants, lawyers, revered religious leaders, presidents, vice presidents, state governors, members of the legislative and judicial branches of government, professors, mathematicians, statisticians, business tycoons, school administrators, engineers, pilots, and even generals in the Army, Navy, Air Force and Marine.
Indubitably, mentors leave powerful imprints in our lives during our childhood and adolescence, and that these imprints tend to remain fresh in our memories far into our adult years. Either consciously or subconsciously, we tend to return or give back similar favors to our old communities or introduce similar initiatives to our new communities, including our extended families, neighborhoods, communities, societies, workplaces, old schools and universities.
The negative results of mentoring are clearly evident also. Some mentors-- especially those with a tendency to abuse power--abuse kids, teenagers and young adults whom they mentor. Their charisma, position of authority and larger-than-life impressions tend to create an aura or appearance that is appealing and captivating to inexperienced, young and gullible souls. For example, decades of sexual abuse of minors by Catholic priests who were once regarded as mentors with high moral values and divine calling, is an unimpressive outcome of mentoring. How could their victims challenge such respected men with close-to-divine status or who deliver divine interpretations to them? To whom would the victims lodge their complaints? To the parents who tell their kids that the clergy can do no wrong? To the top hierarchy of the Church who deliberately concealed and took unusually long time to admit to such violations by priests under their charge? Only recently did the top hierarchy of the Church regret its late admission of such abuses and promised to allow accused priests to be prosecuted for crimes against minors in the jurisdiction where they were committed.
Regardless of either outcome, mentors provide the following services to their students: guidance, protection, parenting, nurturing, coaching, advisory, counseling, emotional and financial support, and consulting. Mentors demonstrate the capacities to listen attentively, to observe human conditions from different perspectives, to impart knowledge, to tell stories of their experiences at the right moments and in relevant ways, to exercise a lot of patience, to correct erring behaviors of their students, to do some hand-holding when necessary, to comfort and reassure their students at times of uncertainty and disillusionment, to recognize when change is necessary and must be made, and to build confidence in their students one day at a time. Without a cue from someone else, mentors transition seamlessly into different roles at the right time as a guide, guardian, nurturer, coach, teacher, consultant, counsel, confidence-builder, substitute parent, supporter, friend, and occasionally an antagonist of bad behavior.
As a result, beneficiaries of proper mentoring are likely to have an early preview of a world with numerous possibilities and make less common mistakes than their contemporaries. Besides, the great hidden qualities of mentored individuals are likely to be unveiled and sharpened early; habits which would have hindered their future are likely to be corrected early; and mentored individuals are likely to be encouraged to focus on the fields where they show the greatest strength or potential. With unrestricted access to the mentor and open line of communication between mentor and the mentored, exchange of ideas and views is likely to be as fruitful as a fruit tree growing at the edge of a stream; and such an uninhibited exchange of ideas is likely to benefit the protégé immensely, particularly in a learning environment or professional setting. And lucky are mentored individuals who get early exposure to the right people who are strongly committed to making a difference in the lives of others or are experts in their fields; and who gain long-term friendship with their mentors.
Now we need quiet volunteers to bring back mentoring into our urban neighborhoods in spite of our urbane way of living or lifestyle, and into our rural communities. We need men and women who dare to make a difference in the lives of kids, teenagers and young adults, without dampening their spirit of hope, abusing or dehumanizing them. We need men and women who can quietly impart knowledge through exposure of their students to practical and intellectual discourse; visitations to historical sites, culturally notable sites, zoos, safaris, museums, classical concerts and local theatres; involvement of their students in sports, theatre, dance, ballet and leadership training; and myriads of other activities for our youths. Who else can make this dream come true? Besides individual volunteers, groups such as socially responsible corporations, non-governmental organizations (NGOs), advocates of volunteerism and mentoring, and religious organizations can contribute tremendously to mentoring.
Concerned parents just need to watch out for the tell-tale signs of abuse of their minors, such as withdrawal, unusual mood swings, deliberate avoidance of the mentor in speech or when sighted, and hostility toward a mentor once held in utter admiration.  
Then, we can experience once again the tremendous joy in being mentors of our nation's future leaders: the kids, teenagers and young adults in our neighborhoods, schools, and communities, as well as at our places of worship and playgrounds. Their bright future depends on how we mentor them today. So, let's get started!
By Femi O. Odulana
The author is a Fellow of the Conference of Consulting Actuaries (FCA) and author of Pension Reforms in Nigeria: A Guide to the Implementation and Operation of Pension Reform Act 2004.