E-government: Optional in Tanzania?
Published on 10th October 2011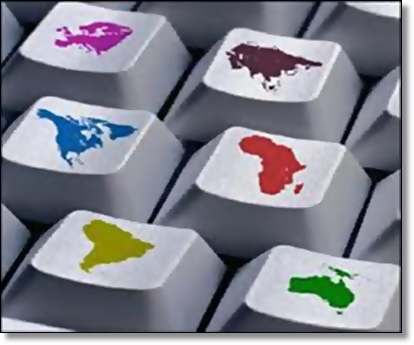 Photo courtesy
Search information in Tanzanian government websites is such a hectic exercise that one ends up frustrated. But how is this possible with a good number of well trained ICT experts from the growing number of universities and colleges that the government has at its disposal? How is this possible with staff paid to keep information channels active and updated? 
It doesn't matter the rank or reputation of an institution, still a good number of public institutions face the problem of effective and efficient running of their channel of information through electronic systems and websites, to mention but a few. This is so unlucky as different governments now embark on systems that allow flow of information to the public with active usage of online ways such as website.
The Kenyan government launched its "open government" initiative to enable citizens and any interested actor with information to easily access it without any hitches. Some African countries have embraced the idea of "open data" from the United States of America, even though they do little in their mother countries. I believe, they could at least do this even without an external stimulus. Of course there is some crucial information that cannot be released due to its sensitivity  like information which has to do with national security.
Most people are interested in having access to information that will simplify  their work, research and academic pursuit. 
I normally don't understand why we don't have real-time information such as reports, speeches, policies, and any other government documents online if they were initially produced in soft copy to go for printing. Why are the soft copies uploaded on respective government websites after launching or having the hard copy?
You can be surprised for example; there is no soft copy of  the National Youth Policy of 2007 as a more recent youth policy in the country even after four years of its production and three years of its official launching. You cannot find some ministerial budget speeches in respective ministry websites even after being presented to the parliament. Just try to search and one can count the ministries and government departments that have uploaded speeches that touch on  their operations.
With the era of protecting the environment, we need to minimize printed documents and opt for online usage of documents as government prority
I just remember one of an analytical cartoon by a popular cartoonist known as Ali Masoud also known as Masoud Kipanya (KP): that being in e-government doesn't mean to open up accounts in social networks such as Facebook and Twitter (as more of our leaders have done lately)!! But something more has to be done. Really our government and all its parastatals has to do more and more.
Tanzanians need to see live and active governmental and parastatals websites with enough and easily accessed information. It is time to see the brains of innovations in the area.
Public accessibility to needed information will enable us to score marks on transparency and good governance and simplify the work of our researchers, journalists and academicians among others.
This shouldn't be a call to the government and its parastatals only, but also to all institutions in the country to try as much as possible to supply necessary information to the public.
By Michael Dalali
The author is an activist, analyst, and a social development consultant based in Dar-Es-Salaam.
Email: michael@michaeldalali.com