Sinai Slum in Pictures
Published on 10th October 2011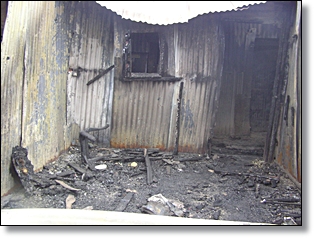 Shell of a burnt house
The recent Sinai fire tragedy in Kenya claimed more than 100 lives and left scores with severe burns. The Kenya pipeline oil leakage was not the first one, according to a resident who has lived I Sinai Slums for ten years.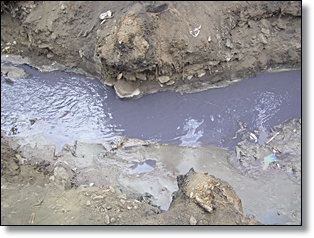 Polluted river
"We have been scooping diesel oil several times. This time round, it happened to be petrol,' he says.
A Nairobi river tributary, Ngong River passes through the slum. Human activity such as human waste and industrial effluent are released into the river.  Residents who dived into the river for safety died partly because the waters have low oxygen levels.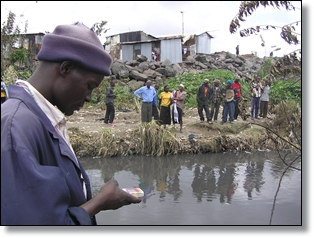 What next? Residents ponder.
Nema's (National Environmental Management Authority) clean up exercise is bearing less fruit as political intrigues and players are yet to agree on the way forward.
With proper management, this river can be a great source of livelihood for communities surrounding it.
By Mary Mwendwa, TransWorld Radio.