SIFE Rebrands
Published on 16th October 2012
Students in Free Enterprise, the world's best-known and most successful program helping university students to create community empowerment projects, has changed its name to Enactus to reaffirm its long-standing commitment to using entrepreneurial action as a catalyst for progress.
"Our organization was created almost 40 years ago—long before concepts like micro-loans and social enterprises even existed—in order to prove the transformative power the entrepreneurial spirit can have in people's lives," says Alvin Rohrs, Enactus' CEO. "Our core belief has always been that the same kind of creativity and rigor and accountability that fuels businesses around the world is not only transferrable but actually essential to human progress."
Enactus Kenya understands that human progress depends on our ability to tap into the entrepreneurial spirit that lives within each of us and channel the unique talents, passions and ideas we each possess toward creating good in the world. Enactus Kenya will launch its re-branding campaign late November 2012.
Belmont University, United States were crowned the 2012 world  Champions beating 39 national champions from  around the world in a highly competitive league in a business and entrepreneurship exposition held in Washington DC September 30 to October 2, 2012. 2nd place went to Egypt, 3rd place went to India while Zimbabwe took the 4th place. USIU- Africa were eliminated during opening round competitions.
 At enactus we enable progress through entrepreneurial action.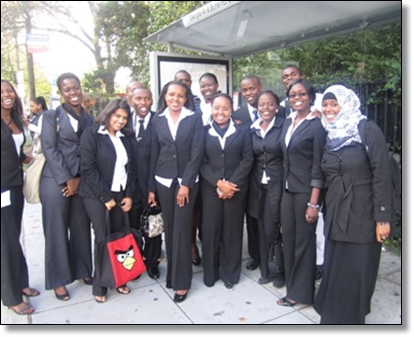 USIU team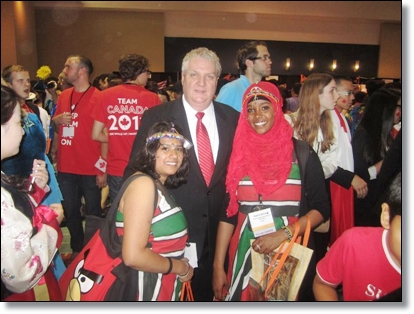 Enactus Kenya team members Nabilla Almass and Gada Ektaa with Alvin Rohrs President & CEO Enactus.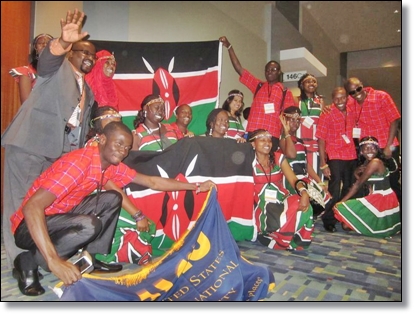 Enactus Kenya National Champions team USIU-Africa