The 9th IREN Bukura Cultural Day in Pictures
Published on 14th January 2014
The Inter Region Economic Network (IREN) held The 9th IREN Bukura Cultural Day on 28th December 2013 at the Bukura Primary School Sports Ground. Launched in 2005 December, the annual event which aims at facilitating positive exposure for young people in Western Kenya to broaden their mission and vision in life has brought together an estimated 5,000 participants aged between 4 to 90 years.
This year's event focussed on harnessing the power of IT to do business by unveiling an IT School of Business at ACK Diocese of Butere's AICMAR complex; observing public health by launching an anti-jigger campaign using latest medicine; and featuring cultural dances and sports. 

L-R: Mr. James Shikwati, Dr Tim Wambunya (Bishop, Butere ACK Diocese) and Mr Barrack Muluka (Consultant and Political Analyst) during the IT School launch.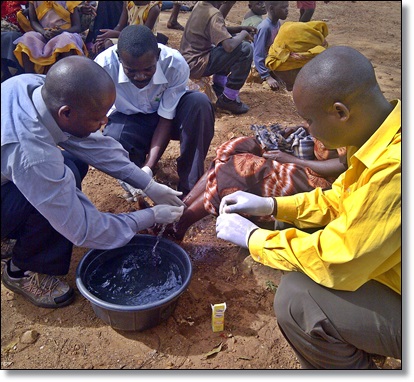 James Shikwati, Director of IREN, (left)  teams up with members of RUYEL youth group to disinfect a jigger stricken lady.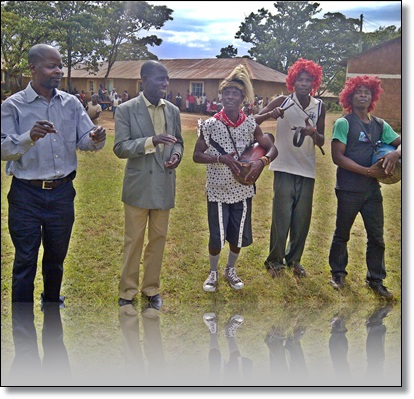 L-R Mr Shikwati, Mr.Josphat Muganda (Headteacher- Bukura Primary School team up with traditional dancers.
Youths engage in a football match