Guests Grace the IREN Office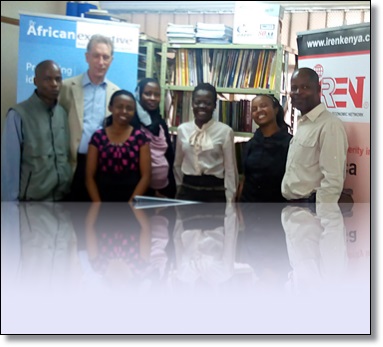 Mr Hubertus von-Welck of the Friedrich Naumann Foundation(FNST) in a group photo with the IREN staff. The Friedrich Naumann Foundation has supported IREN's annual events for over 11 years in terms of providing accommodation and travel scholarships for the IREN events participants.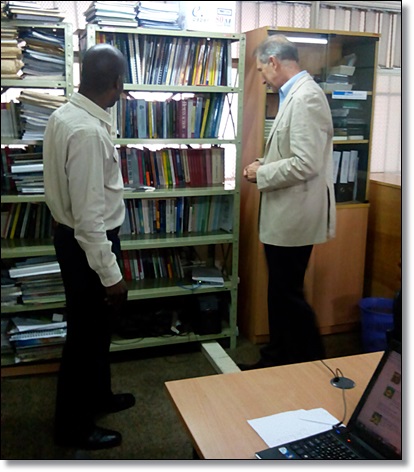 Mr Hubertus von-Welck samples some of the publications in the IREN office as Mr James Shikwati looks on.
Kenli Schoolland (middle) holds a copy of Jasira Za Jonathan Gullible, the Kiswahili  version of  'The Adventures of Jonathan Gullible A Free Market Odyssey'  and  China-Africa Partnership: The Quest for a Win-Win Relationship. Kenli is the daughter of well-known free market author and professor of economics at Hawaii Pacific University in Honolulu - Ken Schooland. Ken has served as an international economist in the U.S. International Trade Commission, the U.S. Department of Commerce, and on assignment to the Office of the Special Representative for Trade Negotiations. His book, The Adventures of Jonathan Gullible A Free Market Odyssey has been published in over 40 languages. In the photo is James Shikwati, Director, IREN, (left) and Kasmil Gago, an upcoming think tank leader (right).