Enactus Kenya Inaugurates Its New Business Advisory Council
Published on 5th May 2015
Ms. Florence Suji, Team Leader Toyota Kenya Academy has been elected as the new chair of the Enactus Kenya Business Advisory Council. She takes over from Mr. Robert Onyango previously of KPMG and now with Enterprise-in-Motion.
Enactus Kenya inaugurated its new Business Advisory Council on April 02, 2015. Its main role is to promote productivity among Kenyan youth, especially university undergraduates through business and entrepreneurship competitions. Council members are drawn from the private sector and organizations that are keen to grow business leadership and entrepreneurial skills among the youth.
Now in its 13th year of hosting competitions, Enactus Kenya's new advisory council members include: Ms. Florence Suji (Toyota Kenya Foundation/Academy); Mr. Richard Kimani (MD, Kevian Kenya ltd.); Ms. Rita Odera (Grofin Kenya ltd); Ms. Vava Angwenyi (Vava Coffee); Mr. David Chesoni (Car and General); Ms. Agnes Mucuha (Muvuli hotels); Mr. Peter Veal (Syngenta); Ms. Emily Kinuthia (Access Kenya); Mr. Masinde Mwangale (Kenya National Chamber of Commerce ) Ms. Ann Karanja (POSTBANK); Ms. Jillian Usagi (House of Chemicals Africa) and James Shikwati (IREN & Enactus Kenya).
The Enactus Kenyan Business Advisory Council has selected July 4, 2015 to host the 13th National Business and Entrepreneurship Competition that will witness a contest among 20 Kenyan universities (both public and private). The emerging winner will represent Kenya during the global business competition later in October 2015 to be held in Johannesburg South Africa. 
Enactus Kenya (Then SIFE Kenya) was launched in 2003 following an MOU between Enactus International (Then SIFE International) and Inter Region Economic Network Ltd (IREN). Enactus facilitates community outreach projects, trainings, business competitions and thematic events that target university students. It operates in 36 countries globally and in 10 countries in Africa.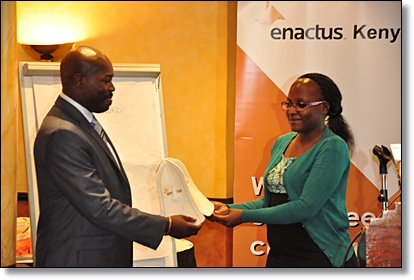 Mr Robert Onyango, outgoing Chair (left) and Ms. Florence Suji. (right) of Toyota Kenya Foundation/Academy.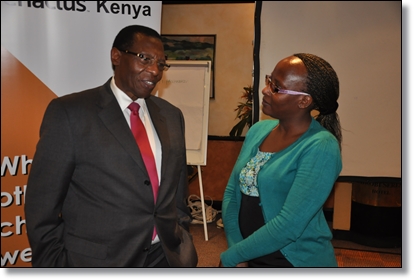 Mr Richard Kimani, MD, Kevian Kenya Ltd. (left) and Ms.Florence Suji (right)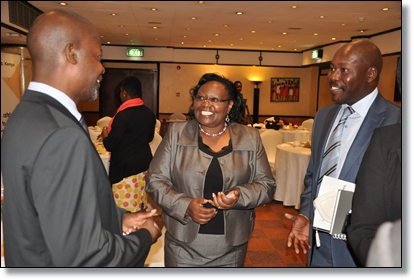 Mr.James Shikwati (IREN & Enactus) - Left - with previous Council Board Chairs Dr. Nyambura Koigi - Center - and Mr. Robert Onyango - Right.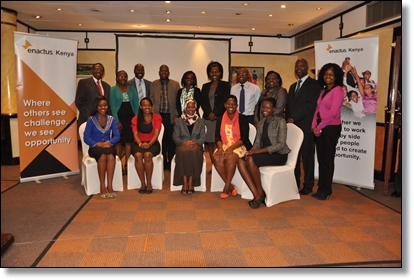 Group photo of Enactus Kenya Business Advisory Council with youth representatives and staff