Youth in Agribusiness Undergo Accelerated Training
Published on 9th November 2015
TITLE: YOUNG INNOVATORS IN AGRIBUSINESS COMPETITION
THEME:  YIELDING INVESTOR-READY BUSINESS ENTERPRISES
DATE: OCTOBER 21, 22, 2015
LOCATION:  TOYOTA KENYA ACADEMY
FACILITATORS: TOYOKA KENYA ACADEMY
PARTNERS: USAID + EAST AFRICA TRADE AND INVESTMENT HUB, SYNGENTA, IREN, TOYOTA KENYA ACADEMY
The objective of the training was to stimulate enterprises that attract potential investors and stakeholders. This was to be done through conveying the fundamentals of agribusiness innovation, as well as exposing trainees to various business models that exist and can be explored on value chains.
The training was attended by 60 participants from across 5 East African countries – 35 participants from Kenya, 9 from Tanzania, 7 from Rwanda, 5 from Uganda and 4 from Burundi.
The training also included four trainers from VACID Kenya: Two trainers- Grace Ngungi-Karanja and Sammy Kitula and two assistants – Betty Mutua and Ndung'u Ndegwa
The participants were youth (aged 18 – 35 years) startup owners in agribusiness who had new businesses in various agricultural value chains.
On day two of the training, a thought leader forum was hosted and two guest speakers; Dr. Julius Kipngetich (CEO UCHUMI supermarkets) and Ms. Palma Lumbasi (Founder PALMA WORLD – an online grocery shop that does door-to-door deliveries) spoke to the trainees.
The trainees were very impressed with the training methods, terming the participatory and action oriented approach a new, refreshing experience and a step away from the usual seminar-like approach used by different organizations.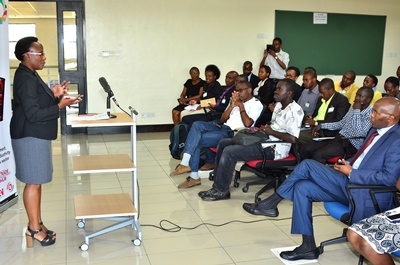 Ms Florence Suji (Team Leader, Toyota Kenya Academy) gives remarks during the Accelerated Training for 60 Start-Ups
A participant makes his presentation at the Academy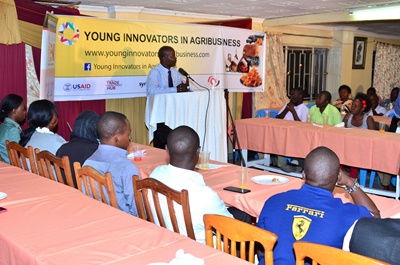 Mr James Shikwati (Director, IREN) gives remarks during the Start-Ups dinner at Galexon Hotel
Dr Julius Kipngetich (CEO, Uchumi Supermarkets) speaks to the participants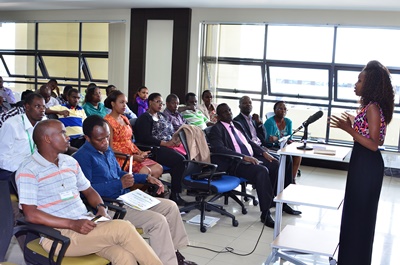 Ms Palma Lumbasi (Founder, PALMA World) speaks to the participants
Dr J. Kipngetich engages a participant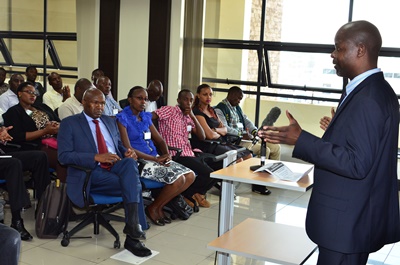 Mr James Shikwati speaks to the participants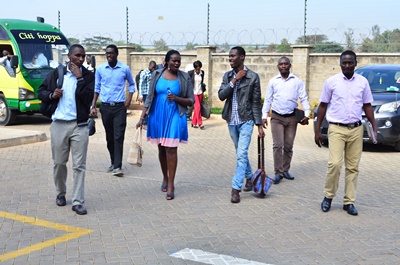 A section of participants arrive for the training
Participants register at the Academy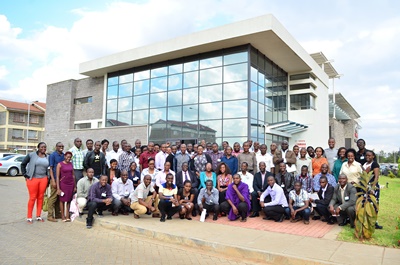 Group photo at Toyota Kenya Academy
Mr Sammy Kitula (Consultant- VACID Africa) during a training session
Ms Grace Ngugi (Consultant, VACID Africa) during a training session.