Some guests at the main dais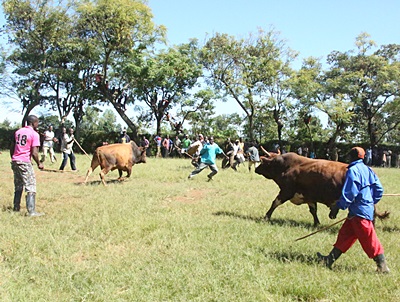 Bull Fighting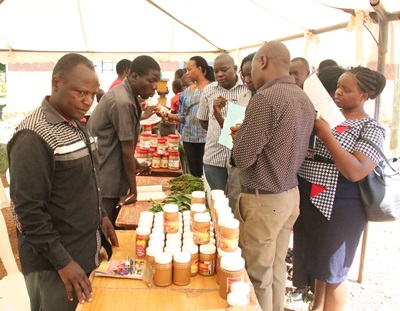 Enterprise Exhibition- Judges at Work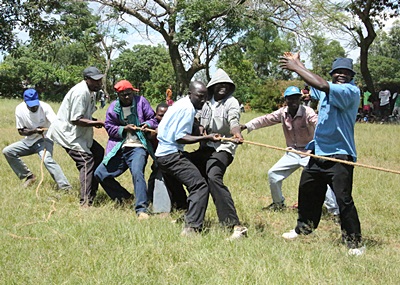 Tug of War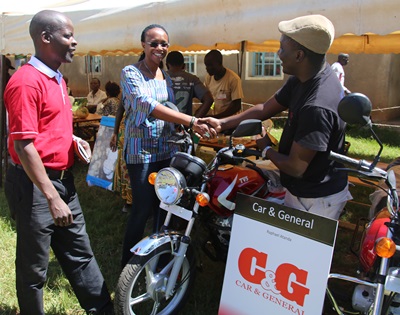 James Shikwati (Director, IREN) and Veni Swai  (Programme Officer, Friedrich Naumann Foundation) at the Car & General Stand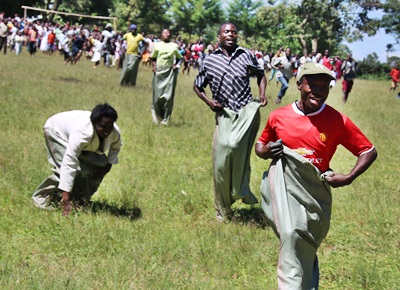 Sack Race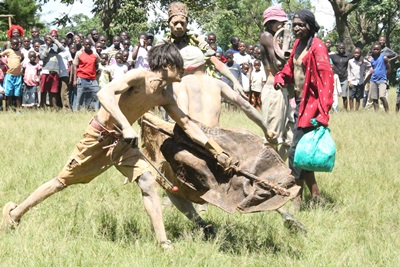 Traditional Fight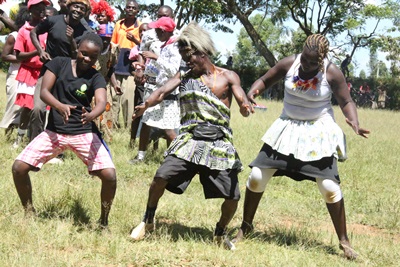 Sukuti Jig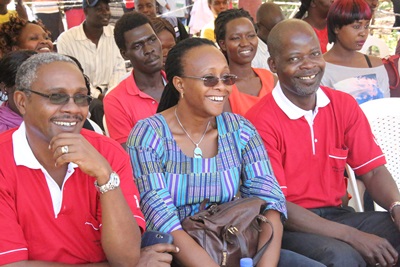 A Light Moment
Guests at the Culinary Arts Stand
Khwisero Football Club Teammates Celebrate a Score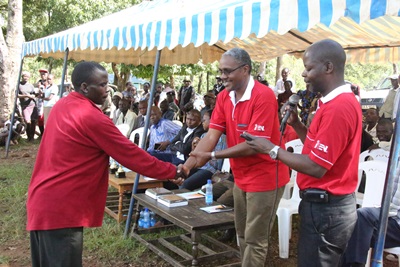 Kenneth Serete (VKS Constrction Support Service) congratulates a contestant.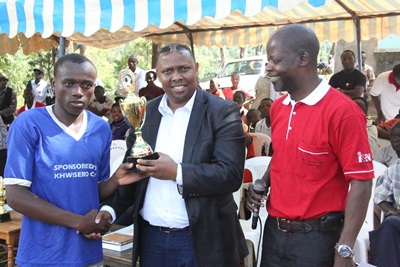 Charles Waithaka (Ministry of Industrialization and Enterprise Development Micro and Small Enterprise Authority Chairman) presents a trophy to the representative of the winning football team
Ndakala Atanda (Car &  General Communication and Marketing Manager) congratulates an exhibitor.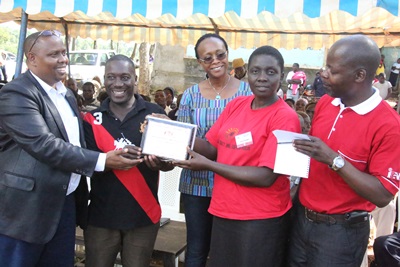 Charles Waithaka, Ndakala Atanda, Veni Swai and James Shikwati congratulate the exhibitor who emerged top.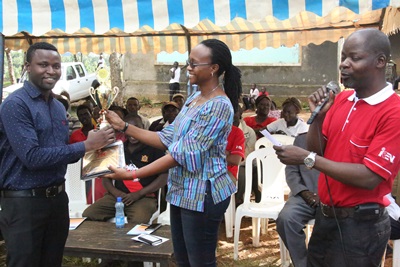 Veni Swai presents a trophy to Byron who emerged top in the Culinary Arts Competition.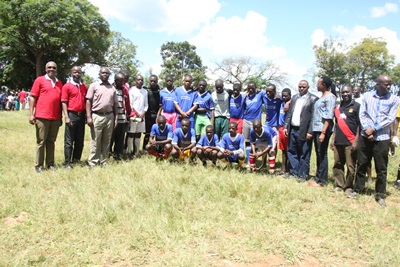 Guests Pose with the Winning Football Team